South African woman, Johanna Rametsi, who lived 134 years was alleged to be world's Oldest person. She is said to hail from Stinkwater in Hammanskraal just outside Pretoria.
Rametsi who passed away May 31st, 2017, if proven, was the world oldest person alive before her death.
According to checks, she had a document from South Africa's Department of Home Affairs confirming her date of birth.
Her family reveals that she was born January 1, 1883. If proven, this would have made her the world's oldest living person before her demise.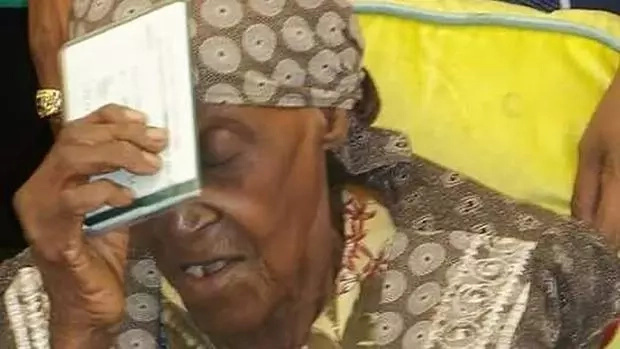 Her care giver, Jeanette Ntimbane, said  "She was my grandmother, my child, my teacher and everything to me. So although I am hurt that she is no longer with us today I want to celebrate her long life as she would have wanted."
Her family and local community is said to have held a memorial service for her on Thursday, June 8th 2017.
Johanna Rametsi, as revealed, had a sum total of 16 children, 78 grandchildren and 247 great-grandchildren.
Rametsi was, reportedly, laid to rest on Sunday 11th 2017.
A Jamaican woman, Violet Moses Brown, is officially recognized as the world's oldest living person at 117.