Top model and actress, Makida Moka has taken to her Gram to announce her official engagement to her sweet beau, Oliver Onyekweli.
Makida and Oliver had their introduction in November 2017, and she just shared photos of them, telling their love story and how she met her Prince charming.
Announcing the engagement, the beautiful wife-to-be showed off the beautiful ring on her finger. She wrote:
Because officially asking me on my birthday would have been too mainstream.
#MO18xFOREVER is Loading.

Thanks to @lost_in_lagos and @njcworks for helping with the surprise. Not sure I can totally trust anything you say from now on sha but it's cool.
#officiallyengaged💍#HeLikedItSoHePutARingOnIt
#MakidaMoka26#happygirl#WeExcellentlyRadiantlyCutRightHere#classic#engagementring#afrogirl#thankful#blessed#grateful#loveit
See photos below: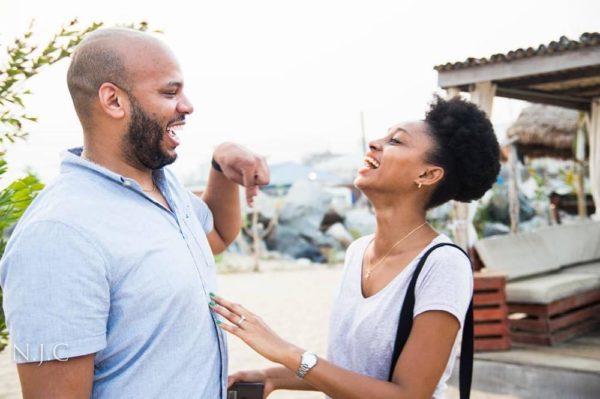 Congratulations to them!