Former Big Brother Naija housemate, the winner of the Pepper Dem Edition, Mercy Eke has finally reacted to the viral story about her secretly getting married to an American.
In a recent interview with The Sun, Mercy Eke who was in a relationship with an ex-housemate, Ikechukwu Onyema said she is still single and not in any relationship, however, she is not searching.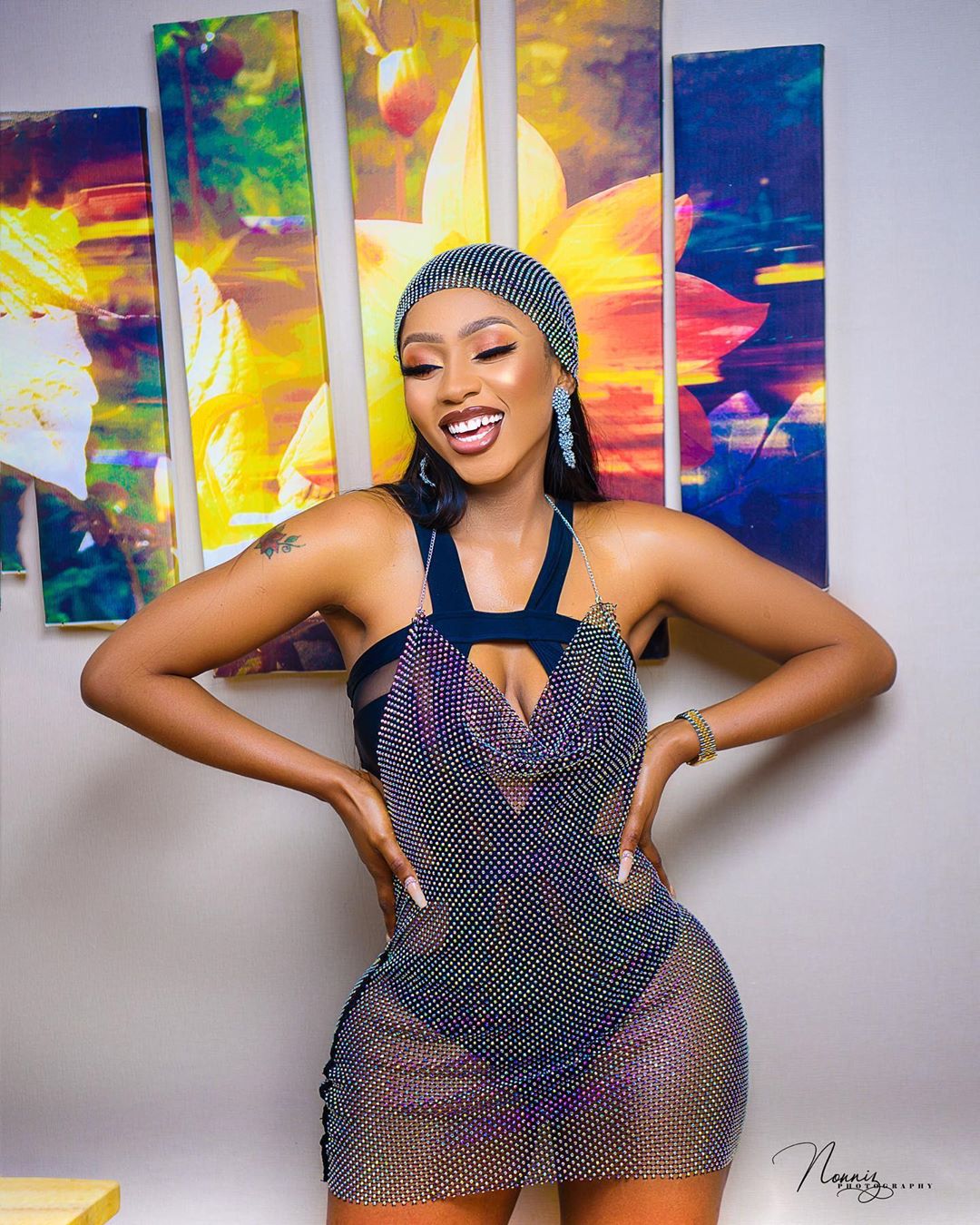 "I do not regret my love with my ex-boyfriend. Love is a beautiful thing and that was a beautiful experience for me. I enjoyed it while it lasted, but life will always move on. Right now, I am single, but not searching."
Recall that Mercy Eke My Only Regret About BBNaija Was Having A Relationship With Ike – Mercy Eke once gave her opinion about her relationship with her else boyfriend Ike revealing her regret.
Asked where she would like to be in the next five-10 years, she said, "Maybe in my husband's house…(Laughter). I want to have my real estate business 'Lambo Homes' completed. My fashion brand, M&M Luxury, which is a fashion brand that everyone can afford to be up there. My brand is all about making women beautiful. One does not need to break the bank before she looks good."
On the bad moments she had in the Big Brother Naija House, she recalled, "Bad moments could come in form of health challenges, family, relationship and mental crisis. These could be bad moments for someone. Most times, it is also for us to know that money cannot guarantee happiness. When I say, I had my worst times, don't forget I am also human, I would have had a fair share of my personal challenges."