Sepp Blatter is going to the 2018 World Cup
The former disgraced head of FIFA, Sepp Blatter, is to defy football's governing body by going to the 2018 World Cup.
It's been confirmed by both the BBC and CNN on Tuesday that Blatter will attend two World Cup matches this week.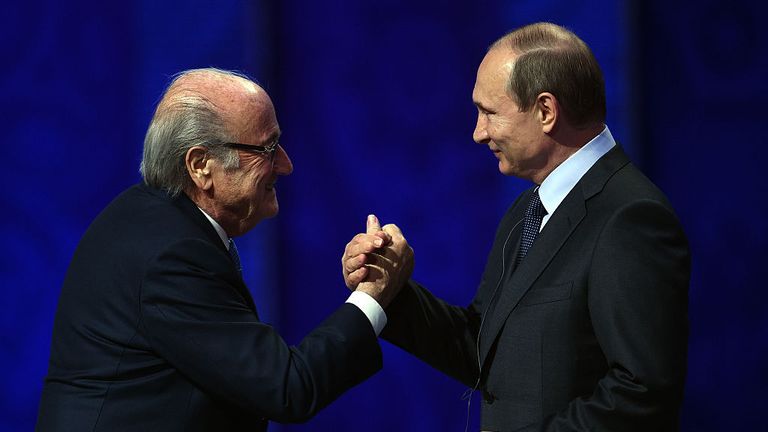 Blatter will be at the Portugal vs Morocco match on Wednesday, followed by the Brazil vs Costa Rica on Friday.
Sepp Blatter, despite currently being banned from football, will attend Portugal v Morocco in Moscow tomorrow his spokesman tells me.
The former Fifa president has an open invite from Vladimir Putin to attend the tournament.#worldcup

— Richard Conway (@richard_conway) June 19, 2018
Confirmed to CNN: Disgraced former FIFA President Sepp Blatter will attend Portugal vs Morocco on Wednesday June 20 and Brazil vs Costa Rica on Friday June 22. #WorldCup (via @aleksklosok)

— James Masters (@Masters_JamesD) June 19, 2018
Blatter is going to Russia after being personally invited to the tournament by Russian president Vladimir Putin.
His visit is sure to spark controversy.
Blatter is currently being investigated by Swiss prosecutors for alleged corruption during his 17-year reign at the head of FIFA.
Perhaps more importantly, FIFA banned Blatter from any football-related activity for a six year period. He would appear to be in breach of that order by going to the World Cup.
Blatter has since been replaced as the head of FIFA by Gianni Infantino.