Following the call from angry social media users on the obvious disregard and violation of the social distancing order, Nollywood actress, Funke Akindele has been arrested by the men of the Nigerian Police Force.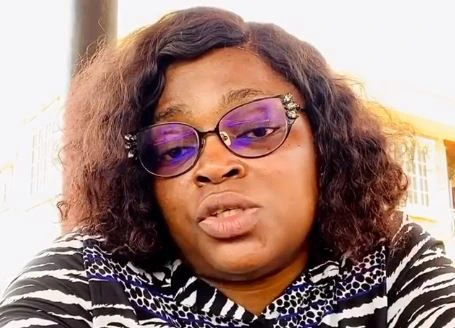 Her husband, JJC Skillz, whose birthday was being celebrated in the viral video and popular singer, Naira Marley were also invited by the police.
However after being arrested, the actress took to her Twitter page to write a tweet, "I just pray I survive this. I'm so broken."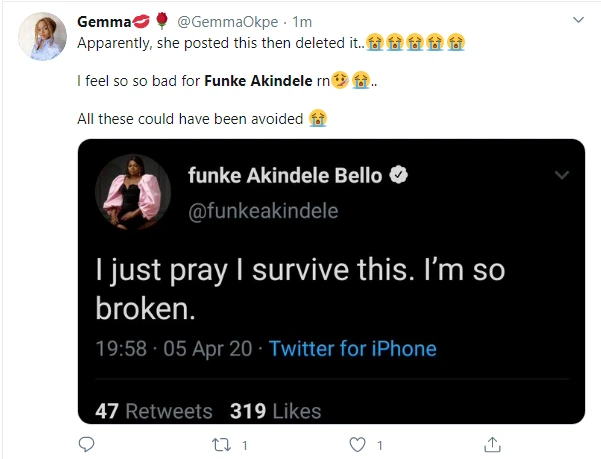 As soon as the news hit social media, Nigerians started to react to it. Here are some reactions to her news: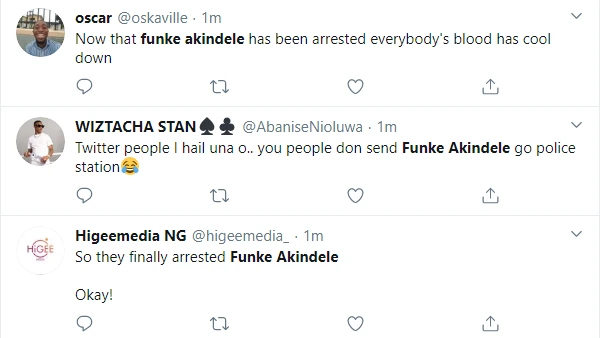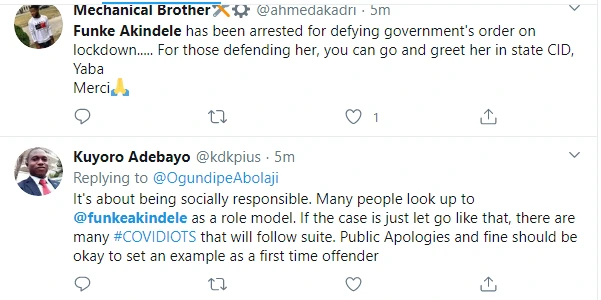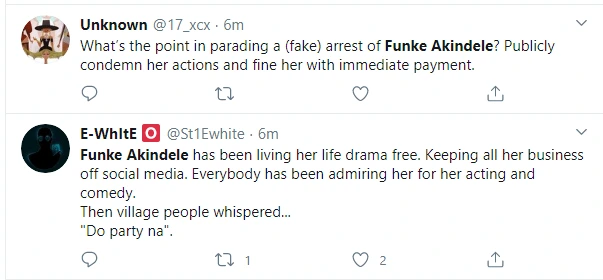 This must be so hard for her to deal with. And just as one of the media users said: "She has been living her life drama-free, keeping all her business off social media and everyone has been admiring her for her acting and comic prowess".
Though we all know what she did is a blameworthy act, and we are fully in support of the uproar against Funke Akindele but we need to be a bit more discreet with the yanking culture!
A person's entire personality and legacy shouldn't be defined by a single loss of judgment. Also, I suggest a compulsory test should be done on her just to be sure she doesn't have the virus.