The Las Vegas Metropolitan Police Department has released disturbing footage of an elderly man being pushed off a bus to his death.
Serge Fournier, 74, initially survived the fall, but later died from his injuries.
A Nevada woman, 25-year-old Cadesha Bishop, has been arrested and charged with the man's murder.
The department hopes that by releasing the video it will encourage potential witnesses to come forward and speak to the police.
*Warning: graphic video
Police have asked anyone with information about the incident to call 911 or contact Crime Stoppers.
On March 21 at around 4:49 p.m., officers rushed to a location in downtown Las Vegas after reports that an elderly man had been pushed from a bus.
Witnesses said a woman—later identified as Bishop—shoved an elderly man—later identified as Fournier—out of the bus after he told her to "be nicer" to other passengers.
Bishop had reportedly been shouting profanities at other passengers when Fournier rebuked her and asked that she be nicer.
She then pushed Fournier "with enough force that he never touched any of the steps" on the bus, according to a police report cited by the Review-Journal. "His head landed approximately eight feet from the bus doorway."
Witnesses cited in the publication said that after pushing Fournier, she walked away without offering help.
Fournier died from his injuries on April 23. A coroner ruled that he died from complications from blunt force injuries and ruled the death a homicide.
Trevor Taylor, who lived near Fournier, "He was an excellent neighbor. Very nice, religious person."
"No matter what his age, she should not have done that. People need a little more patience than what they have these days," Taylor added.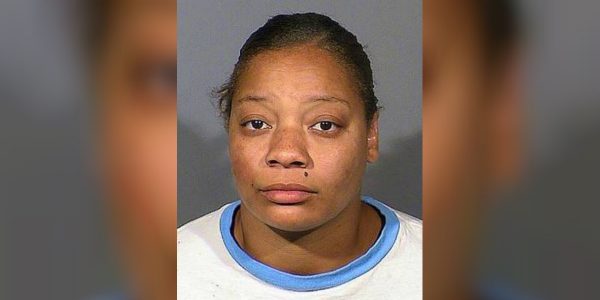 Bishop was arrested three days later.
According to the Review-Journal, Bishop had been convicted of misdemeanor battery charges twice before the incident that led to Fournier's death.
Source ET
Police Arrest Notorious Armed Robbers That Specialize In Snatching Handbags (photo)