Jurgen Klopp insists Liverpool are still underdogs in the battle for the Premier League title, declaring: "We are still Rocky Balboa and not Ivan Drago".
The Reds, Champions League finalists, have splashed £170million over the summer to strengthen their squad, as they look to challenge for a first league crown in 28 years.
Allison, Fabinho, Naby Keita and Xherdan Shaqiri have all arrived at Anfield, and the Merseysiders are being tipped as the team most likely to catch last year's runaway champions, Manchester City.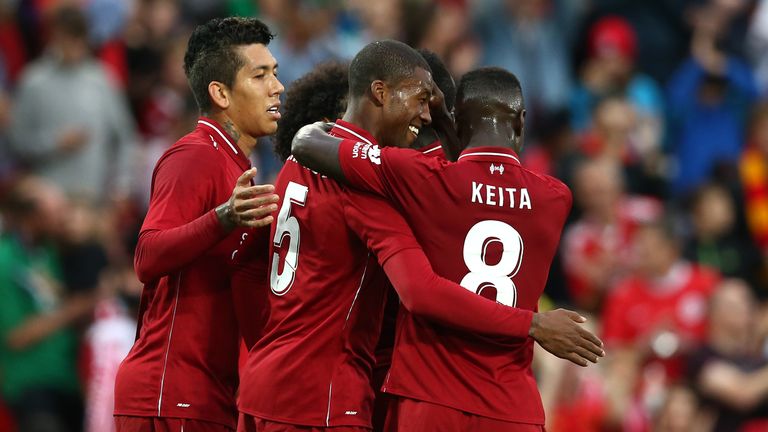 Klopp knows that all eyes will be on his side when they kick off their campaign against West Ham on Sunday.
And while he admits that he is looking for improvement, City remain the team to beat.
"We need more luck," said Klopp on Friday. "Someone gave me the unluckiest team article!
"We have to be more consistent. We know that. More clinical. More aggressive in the right moments. We need to improve everything.
"You ask me about the gap with City. We had three points from City and they had three points from us. It's about losing them in other games.
"It's not the other big six. You see how Fulham, Wolves and Everton act – and I'm not forgetting anybody – they are all ambitious. It's difficult for all the teams.
"We have to be in a championship mode. We jump into the water and we dive until we don't have oxygen anymore. That's the plan. A lot of people think because of the transfer window we will [challenge more] – but that's not how it is.
"City – the champions – have not lost a player and brought in Mahrez. They were impressive against Chelsea, both sides were. We are still Rocky Balboa and not Ivan Drago.
"We need to want more and fight more. That must be our attitude."
One of the Reds new signings, Brazilian midfielder Fabinho, could miss the opener against the Hammers on Sunday lunchtime.
The Brazilian has been struggling with illness and Klopp has revealed that both he and Jordan Henderson – only back from World Cup duty this week – are likely to miss out.
"Fabinho is clear. He had a scan but the check was clear. Then he felt ill so we sent him home again and I haven't seen him again. We will see.
"We will see about the England boys and Dejan. They are all in different shape. Trent has had longer, which is good. Hendo is full of power but hasn't been back long.
"It's Hendo though, you always think about him."