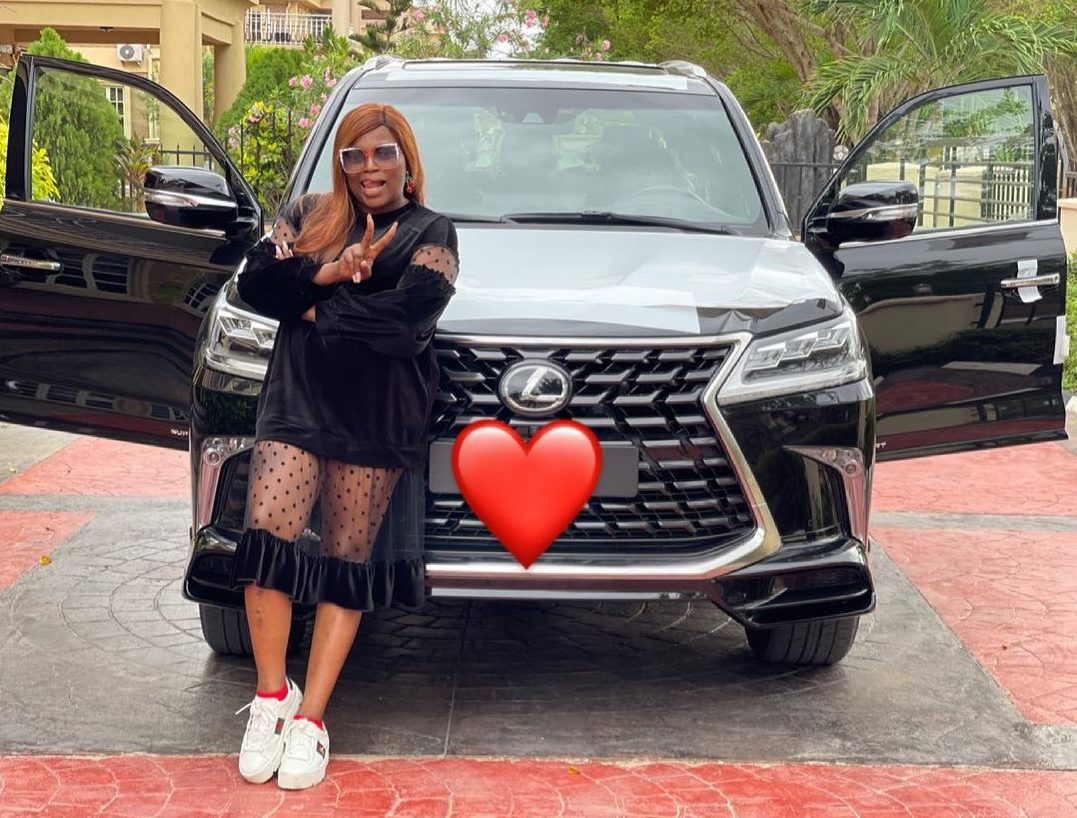 Days after award-winning Nollywood actress Funke Akindele-Bello acquired a brand new 2020 Lexus Super Sports LX 570, her husband Abdulrasheed Bello, popularly known as JJC Skillz, has taken delivery of his brand new 2019 Bulletproof Toyota Land Cruiser SUV too.
The super thrilled couple took to their respective Instagram pages to share the great news.
JJC Skillz's page posted a video showing him coming out of the house with his wife following behind, both utterly delightsome and tearing off the rubber seal on his brand new whip.
The accompanying message that follows the video reads: