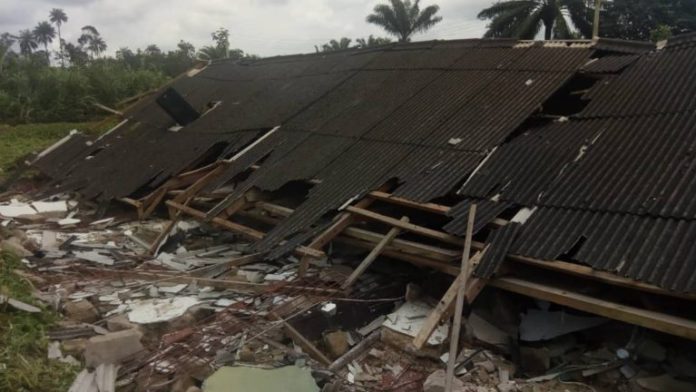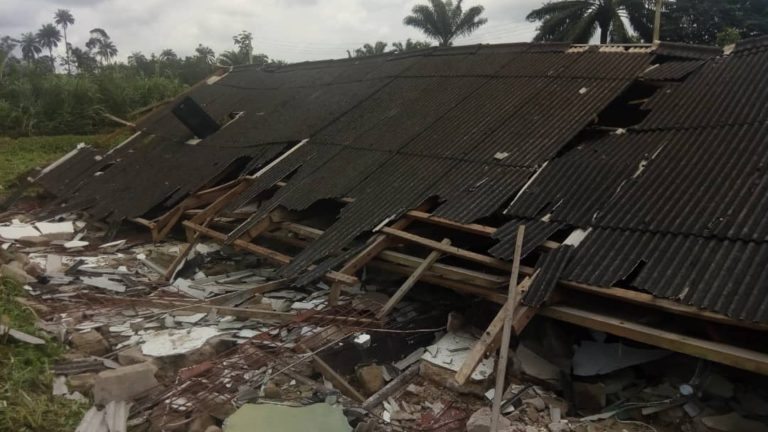 Information gathered by Adom News suggests that the sad incident occurred at 7:am when Nhyiraba was on her way to school on Wednesday.
In an interview with Adom News, father of the deceased, Otabil Kweku said "the mud hut looked soggy due to the rains and unfortunately it happened to collapse on my daughter."
Meanwhile, the owner of the building, only identified as Essel, in an interview with Adom News described the incident as unfortunate and stated that she gave an order for the building to be collapsed.
"My brother is the one living in the hut but I asked him to vacate and collapse the building when we realized the bad state in which it was and now this unfortunate incident. We will only wait to hear what the family and the police will say," she said.
The police have conveyed the body to the mortuary with investigation ongoing
Source Adom
Nigeria Shuts Down 3 Embassies Abroad Due To Insufficient Funds