Wigs are the new cool. Be it bone straight, synthetic, curly whatever the style or make, 95% of ladies today have a wig or two in their closets. Excuse you, wigs don't come cheap, and asides from that, they also need to be maintained properly.
Now when it comes to revamping, it's just getting your old groove or even better on.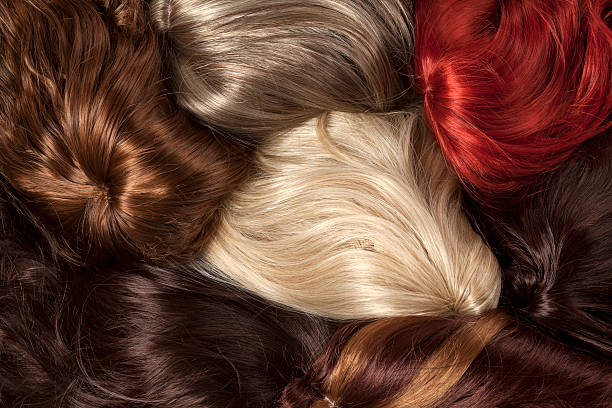 The same way clothes wear out, the same thing applies to wig. Long use of weaves even after tonging the life out it, makes it wear out.
Now how do you get it back to its former glory after all the money you spent on it, search no further, below are amazing ways to revamp your wig, getting its groove back on;
Firstly, before proceeding to revamp your old weaves, you need to get the primary materials ready and they are Lukewarm water, Plastic bag, Deep conditioner, Moisturizing shampoo, Leave-in conditioner, Wide-toothed comb/ Hairbrush, Small bucket/ bowl.
Deep Conditioner
Soak the hair in a very large quantity of deep conditioner.
Make sure you condition the hair for a very long time. A day is long enough.
Conditioner Again:
After letting the conditioner stay in for a whole day, Wash out the conditioner.
Then brush it out to make it tangle-free and apply the conditioner again.
Apply Leave-in Conditioner
Rinse the weave with lukewarm water then apply your leave-in conditioner. Be sure to make use of a good leave-in conditioner as there are some leave-in conditioners that make the hair look good and after a while, the hair returns to its dry and frizzy state again.
So make use of a leave-in conditioner that can settle for a long period of time before the hair turns dry again.
Air-dry
Allow the hair to dry naturally. Do not apply heat because heat is most likely to ruin your weaves. Air-dry the weave or wig as the case implies. If you need the hair urgently, you may have to blow-dry it.
When blow-drying the hair, use a very low heat, possibly the lowest heat. Do not blow-dry the weave as though you are blow-drying your natural hair.
After this process, if you want to add hair serum or other hair products good for weaves you can. This is the moment to apply them before tonging.
Plastic Bag
Afterward, put the hair in a plastic bag without rinsing the conditioner out. The heat from the plastic bag moisturizes the hair faster.
You can leave the hair in the plastic bag for about 20 to 30 minutes. For better results, leave the weave to stay overnight in the plastic bag. You can as well let it sit for 24 hours