Doctors who treated Liverpool midfielder Naby Keita after their Champions League clash with Napoli have moved to rubbish claims the player was admitted with a heart problem.
The former RB Leipzig man went down with no one around him as Jurgen Klopp's side fell to a 1-0 defeat in Italy.
Keita was taken to hospital, but has since been discharged and could even be fit to face Manchester City on Sunday.
And one doctor has confirmed that he was treated for spinal problems only, insisting that there were no other concerns.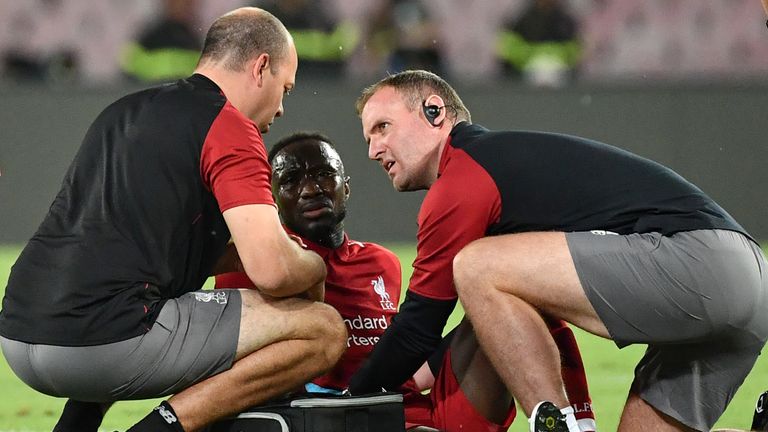 'Keita's just been discharged,' Dr Mauro explained on Italian radio, according to the Mirror.
'He got a flight to Liverpool at 2pm. He didn't have a cardiological problem, it was a strong back trauma.
'He had an MRI and CAT scan to rule out any problems to his spine. It is not related to a cardiovascular problem.
'The player was serene when he left and the Naples doctors have given him a good bill of health.'
The 23-year-old has made an instant impact at Anfield since his £52million move this summer and has impressed fans with his energetic displays.
They'll be hoping he is in a position to play some part when they welcome City to Anfield on Sunday for their top-of-the-table clash.