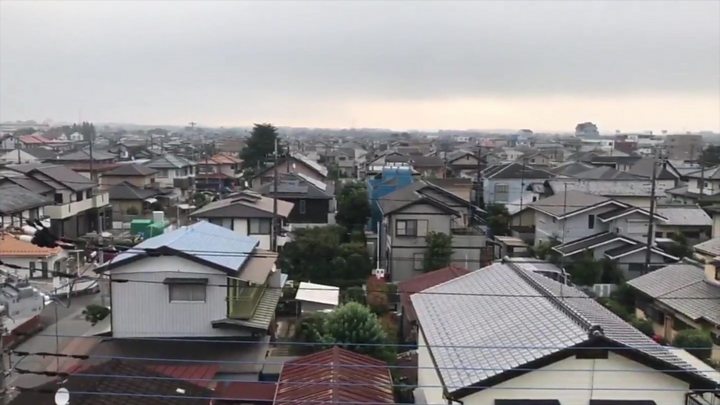 The test, one of the most provocative ever from the reclusive state, came as US and South Korean forces conduct annual military drills on the peninsula, to which North Korea strenuously objects. The United Nations Security Council will meet later on Tuesday to discuss the test and its response after the 15-member board imposed new sanctions on Pyongyang earlier this month.
In the month North Korea threatened to fire four missiles into the sea near the US Pacific territory of Guam after US President Donald Trump warned Pyongyang would face 'fire and fury' if it threatened the United States.
North Korea has conducted dozens of ballistic missile tests under young leader Kim Jong Un, the most recent on Saturday, but this is believed to be the first time a weapon has been fired over mainland Japan. The only two other times its rockets crossed Japan – in 1998 and 2009 – North Korea said they were for satellite purposes.
'North Korea's reckless action is an unprecedented, serious and a grave threat to our nation,' Japanese Prime Minister Shinzo Abe told reporters.
Abe said he spoke to Trump on Tuesday and they agreed to increase pressure on North Korea. Trump also said the United States was '100 per cent with Japan, Abe told reporters.
The United Nations Security Council would meet later on Tuesday to discuss the test, diplomats said.
South Korea's military said the missile was launched from near the North Korean capital, Pyongyang, just before 6 am (2100 GMT Monday) and flew 2,700 km (1,680 miles), reaching an altitude of about 550 km (340 miles).
'We will respond strongly based on our steadfast alliance with the United States if North Korea continues nuclear and missile provocations,' the South's foreign ministry said in a statement.
SOURCE: christiantoday.com