Vaginal tightening is the process of tightening the pelvic muscles surrounding the vaginal area.
Now, contrary to the general believe that a loose or flappy vagina is due to too much sexual intercourse, the vagina walls could be loose because it is triggered by numerous reasons, such as childbirth, menopause, or simply because our bodies are aging.
The reasons the vagina gets loose is due to the natural stretching and tearing of the muscles on the vaginal walls when you give birth or get older. As with every other part of our body, the vagina has muscles that contract and relax. But when we grow older, or the vagina goes through the trauma of childbirth, then the natural elasticity is reduced.
The next question is HOW SHOULD THE VAGINA BE TIGHTENED NATURALLY
Here are some methods that can help you tighten your vaginal walls naturally:
Kegel Exercises for your Vaginal Walls
Kegel exercises are "clench-and-release" workouts that can make the pelvic floor muscles stronger almost instantly. The best thing about these exercises is that they can be done at home, or anywhere, without anyone knowing that you are looking for ways to tighten your vagina.
To get started, you need to find your pelvic floor muscles. Once you have located your pelvic floor muscles, tighten the contraction for about 5 seconds, before relaxing for another 5 seconds.
Another common way to tighten up vagina is through the use of vaginal cones. These cones come in different sizes and weights. The exercise should be performed for about 15 minutes and involves inserting these specially designed cones inside your vagina. You should get cones of varying weights and sizes so you can adjust the exercise when you need to, and insert these tools inside for 15 minutes, twice a day.
Once you have inserted a cone, squeeze the pelvic floor muscles to hold them in place.
Healthy Eating and Fitness Habits
Another good way to make your vagina super tight is through dietary intervention. Combining these foods with kegel exercises will help restore the lost elasticity by providing the body with the necessary nutritional aspects to heighten growth.
Another device that you can use to try to strengthen the walls of your vagina through exercise is Ben-Wa balls. These are widely popular, as they can be done discreetly at home throughout the day. Each ball is weighted, so once inserted, you need to engage the pelvic muscles to keep them in.
After inserting the balls, you need to squeeze your leg and internal muscles together to hold the balls in. The balls will push down a bit inside your vagina, making it feel 'full.'
Home Remedies for Long Term Health
Different herbs can be used for vaginal tightening in addition to vaginal exercises. Curcuma Comosa has been shown in clinical trials to have a firming and strengthening effect on the muscles.
A loose vagina can also be corrected through douches, which help restore its lost elasticity and strength. Organic douches can be prepared with a variety of natural ingredients including boiled gooseberry, lime juice and distilled water and vinegar.
Squats can be a good exercise for tightening a loose vagina. Squats will help you regain that lost strength and elasticity.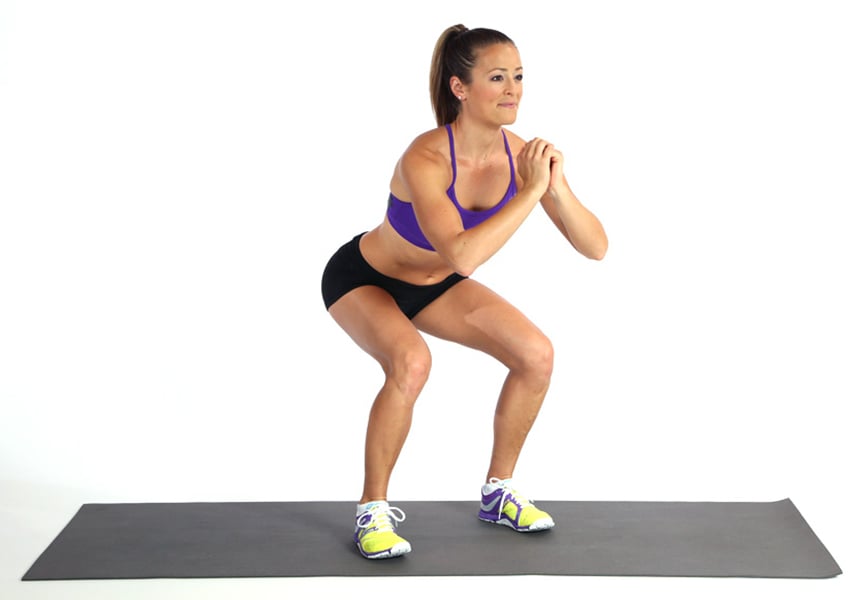 Yoga, Road to Long Term Tightness
If you practice yoga regularly, you already know that there are significant benefits for the entire body. Included in this are exercises related to the expansion and contraction of pelvic muscles, resulting in the tightening of a vagina.
V tight gel is a natural cream which works by tightening and strengthening vaginal muscles. Made with all natural ingredients, this cream can tighten your loose vagina within five minutes of application.