Solsource is 100% powered by the Sun. The solar cooker operates with just direct sun light from our sun. No gas, no charcoal, no biomass – just inexhaustible solar energy.. The parabolic mirror of SolSource solar cooker concentrates direct sunlight onto the cookware for instant and intense heat reaching 550°F / 280°C. That means you can boil 4 cups / 1 litre of water in 10 minutes. That means you can start cooking immediately.Solar cooker is pollutant-free, which means whatever you cook is free of particulates from burning fossil fuel. SolSource solar cooker can generate intense heat for boiling water rapidly, helping you to purify water for drinking and sterilizing utensils.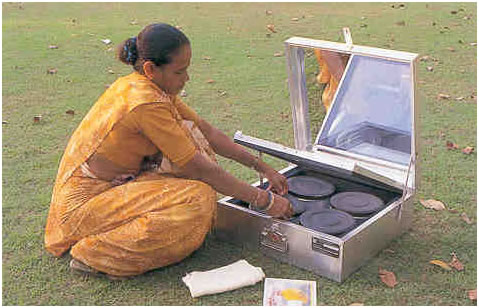 It also cooks 5X Faster than charcoal. The cookware heats up five times faster than traditional charcoal. That means you can get cooking faster.
Other solar cookers restrict the way you cook, SolSource solar cooker has a versatile reversible pot stand that accommodates a wide variety of cookware and cooking styles. Whether you want to use your light-weight skillet for pan frying salmon, or a heavy dutch oven for slow-cooking short ribs, you can simply put your favorite cookware on SolSource solar cooker to create your favorite dishes.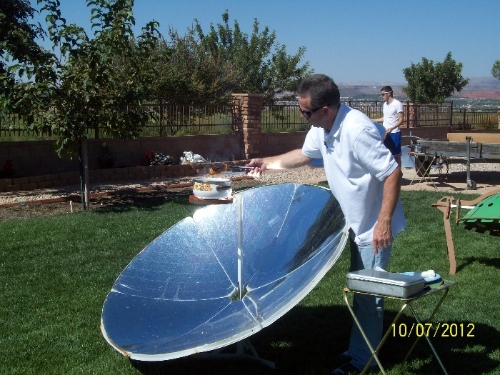 The SolSource solar cooker was designed with ease of use in mind. The stand allows you to turn and tilt the solar cooker towards the sun with ease. The alignment mirror helps you point the concentrated sunlight onto your cookware easily. Once it is set up, you can start cooking right away.
[Source One Earth Designs]